Nowadays Low Dose
6MG THC DRINK
Bright. Buzzy. Balanced. Crafted For The Experienced. Nowadays is refreshingly different. Natural fruit flavors, a crisp finish, and a generous 6MG dose of THC come together to create the happiest of happy hours. Mix it, sip it, or serve it on the rocks. Whether you're drinking or not drinking, this light and lively spirit provides an uplifting experience for any occasion.
$

59.99
- or subscribe and save up to 15%
How to Drink Easy
Serving Instructions:
Simply combine a shot (1.5 oz) of Nowadays with your favorite beverage or enjoy straight up over ice. Cheers!
Micro Dose
1.5 oz = 2 mg THC
Low Dose
1.5 oz = 6 mg THC
MORE WAYS TO ENJOY Nowadays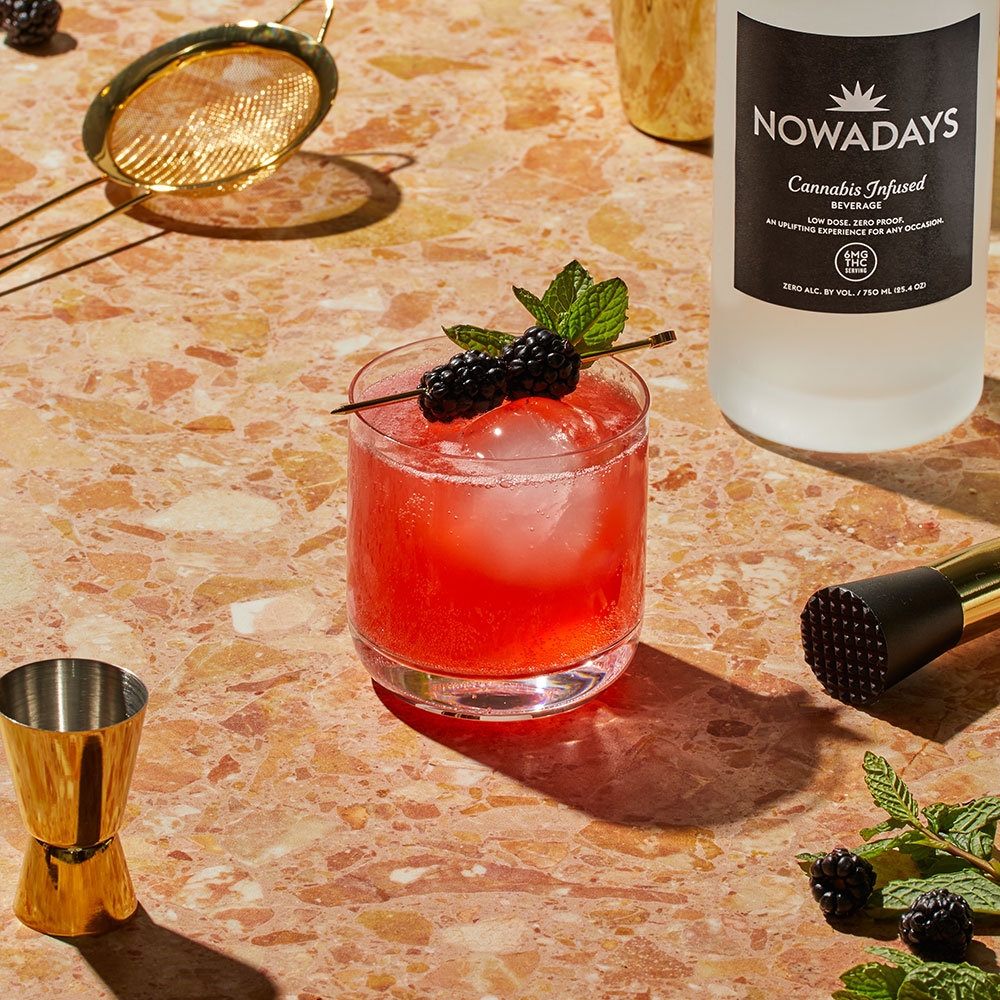 VIEW RECIPES
HAVE
QUESTIONS?
THC? What's the hype?

THC is what gives you that perfect lift. A cannabinoid derived from marijuana or hemp, THC is the secret sauce that gives Nowadays it's social buzz. Each shot (1.5oz) of Nowadays has either 2mg or 6mg of THC to deliver a consistent, controllable high, every single time.

Does it taste like Weed?

Natural fruit flavors, a crisp finish, and absolutely zero cannabis taste. Whether going out or staying in, Nowadays was created with a flavor to assimilate to any occasion.

How Many Can I Drink?

Designed to replicate the strength of alcohol, we recommend beginners start with a single shot over ice or mix up one of our signature cocktails. Wait 15-30 minutes, and craft your experience from there.

Where Can I Find Nowadays?

Nowadays can be ordered on our website and shipped directly to your door. The product is currently being rolled out to retailers across the country and we will be adding a Find Us page soon to find a store near you!

More Ways to
Drink Easy
Whether you're a beginner or a connoisseur, Nowadays offers two THC blends to bring out your best buzz.
Shop 2 MG